The Friends of the Fells need volunteers to help in a wide variety of ways. Please get in touch and let us know your interests, skills, and availability. Check out our calendar for upcoming volunteer opportunities.
Featured Volunteer Opportunity
Do you want to help the Fells on your own time while out for a hike?
Join the Fells Usage Monitoring team and Poop Patrol team to gather data on how many people, dogs, dog waste, and bikers you encounter while out on your walk. This data will help inform our communications strategies to promote the healthy stewardship of our forest.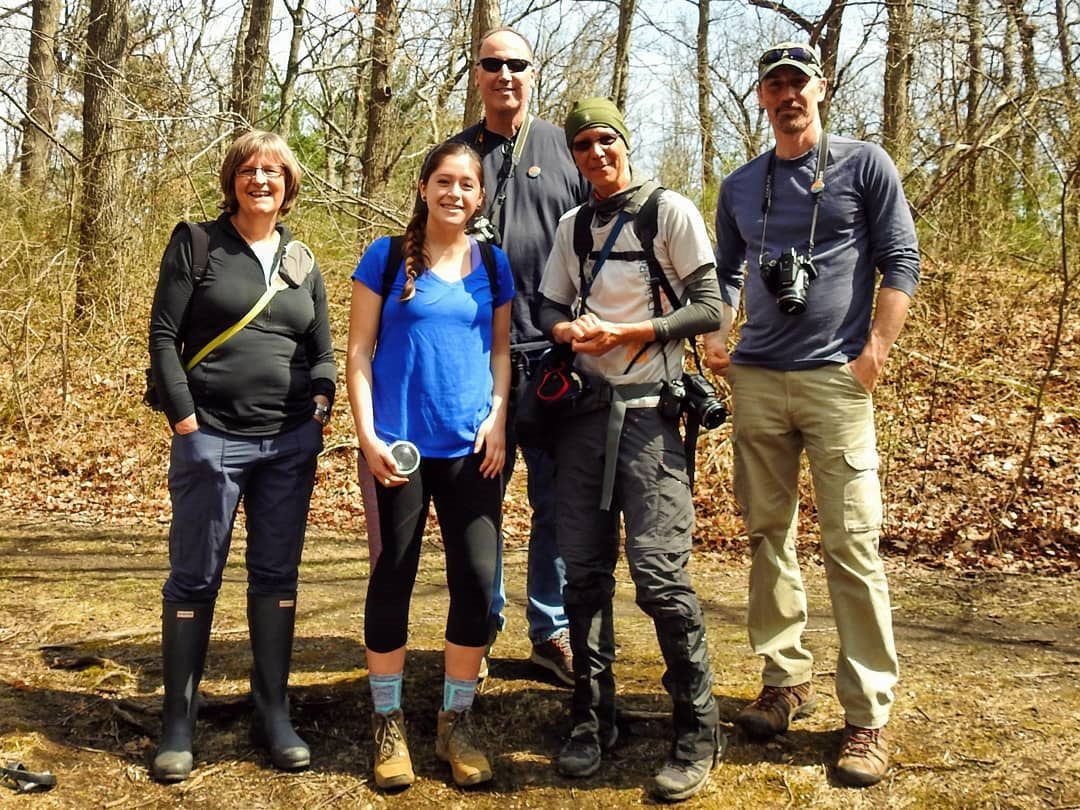 Trail Maintenance
Trail Adopters
Help us keep our trail system safe, clean, and sustainable by signing up to regularly patrol and maintain a trail segment in the Fells. Trail Adopters play an important role in identifying and reporting issues in the Fells, and keeping trails clean, clear, and easily navigated so they can be enjoyed by all.
As Adopters keep trails accessible by trimming branches and vegetation blocking the trail, they also improve visitor safety by reporting issues in the Fells such as trees blocking the trail, nearby deadfalls, drainage, and erosion problems. Adopters are also trained to identify and report the presence of invasive plants so they can be addressed by DCR and park volunteers.
Adopters may be individuals, families, or groups/organizations such as clubs, camps, teams, Scouts, and others. Trail Adopter tasks can be undertaken at any time and in any season, at your own pace and schedule.
Basic training is provided for new adopters to ensure that they are capable and confident to perform their work safely and in a manner consistent with DCR policies and guidelines.
Trail Adopters may choose to focus their work on one (or more) of the 20 "Adopter Zones" in the Fells, which can be viewed on our Trail Adoption Districts map. To apply to be a Trail Adopter, please complete this application.
Ongoing Volunteer Opportunities
Hike Assistant
Volunteer with Babes in the Woods on Tuesdays from 10:00 AM –11:30 AM. Help new parents who are carrying their little ones. Some knowledge of the trails is preferred, but not mandatory. Duties include clearing the trail of any large debris, keeping an eye out for any dropped items, and waiting with participants who need to stop for a feed.
Participatory Science with Earthwise Aware
Are you interested in collecting data on the Fells for science on your own time? Earthwise Aware (EwA) participatory science has multiple goals, including answering climate and biodiversity conservation-focused questions, collecting scientific data to contribute to local, state, and national conservation programs and scientific efforts, fostering public engagement with nature and science, and social change. EwA volunteers are participatory scientists who help gather data to support these goals in the Fells. Learn more about how you can support EwA's efforts and sign up to volunteer today!
Administrative and Office Management
Help us welcome new members by assembling and mailing new member packets and thank you letters to our generous supporters.
Photography
Have photos of the Fells and your time exploring them? Donate your photos to the Friends of the Fells! Complete this form and send the photos you'd like to donate to friends@fells.org with the subject "FOF Photography Donation."
Videography
Do you have experience with creating and editing videos? Let us know! We're seeking volunteers to help us continue to build our brand and increase our visibility on Youtube and social media through videos.
Group Events
Volunteer at the Fells with your scouts troop, running club, college club, community organization, youth group, or any other community group to support a variety of activities and projects. Some potential projects for groups include:
Invasive plant removal,
Trail maintenance,
Trash and litter removal,
Support events and programs, and
… and so much more!
Reach out to Maddie Morgan at maddie.morgan@fells.org to schedule your group's volunteer event.