Our Staff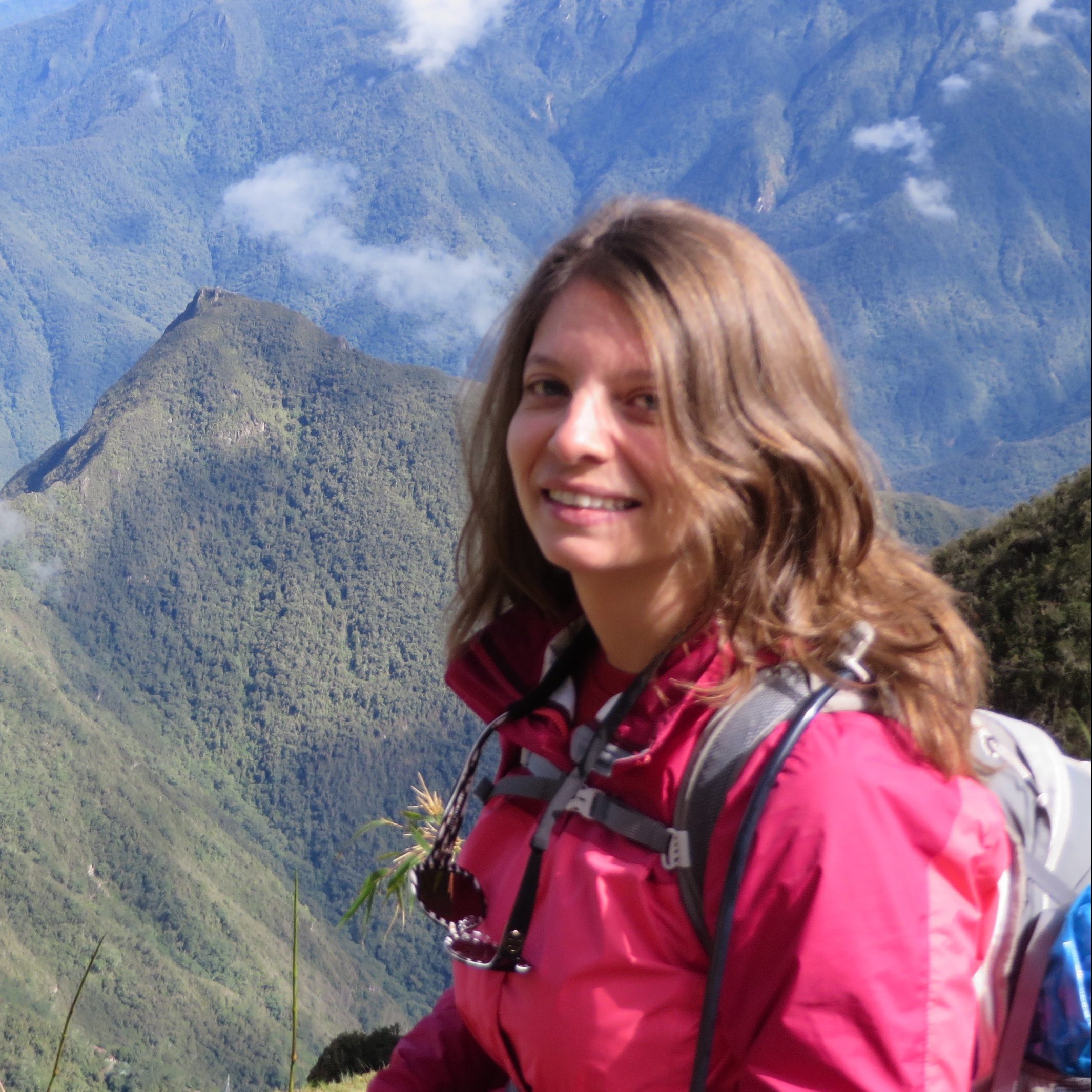 Camp and Youth Development Director
Liz Cohen is the Camp and Youth Development Director for Friends of the Middlesex Fells. She has over twenty years experience as an educator, teaching and directing summer camp and after-school programs. Liz started her career leading adventure-based outdoor programs for at-risk youth and has a Masters Degree in Experiential Education from Minnesota State University, Mankato. Having grown up in Brooklyn, Liz's love of the outdoors was sparked by her own summer camp experiences where she developed a deep rooted connection to nature. When not directing programs, Liz can be found kayaking, hiking, and happily tending to her vegetable garden with her dog, Silus.
Babes in the Woods Coordinator
Diana began volunteering with the Babes in the Woods hikes in November of 2015. Now she helps coordinate and lead the hikes every single week. When she is not helping parents get exercise, socialize, and improve their mental health, she is making fonts full-time for an international design company. Keeping the Babes hikes going improves her own mental, physical, and spiritual health.
Community Engagement and Operations Manager
Prior to joining the Fells, Maddie worked at the Massachusetts Nonprofit Network (MNN) where she was the Director of Programs and Services, focusing on managing the events and programs for nonprofits across the state. Maddie graduated from Kenyon College where she worked on the Brown Family Environmental Center's programming efforts. If she's not out running or hiking, you can find her volunteering at a local farm or enjoying the Somerville Community Growing Center, where she serves on the board. Maddie is excited to be part of the Fells team and looks forward to seeing the organization and community grow!
Executive Director
Chris Redfern has led the Friends of the Middlesex Fells as its executive director since 2019. Prior to joining the Friends, Chris was executive director of San Diego Audubon for fourteen years. Chris is a nonprofit professional with extensive experience in outdoor nature education, community-based habitat restoration, endangered species recovery, and community science. Chris also has more than a decade of experience collaborating with federal, state, city, and non-profit organizations to protect wildlife and restore local habitats, co-founded San Diego Children and Nature, and served for more than eight years on the Board of Directors of Audubon California.
Our TerraCorps Member
Land Stewardship Coordinator
Ashley is very excited to serve with the Friends of the Fells as a Land Stewardship Coordinator through TerraCorps, an AmeriCorps program. She is from Salem, MA, and graduated from the University of New Hampshire (UNH) in May 2022 with a B.S. in Environmental Conservation and Sustainability. While at UNH, Ashley was able to discover her interests in conservation and sustainability, as well as participate in the concert and marching bands. She enjoys reading, playing the piano and flute, and being outdoors!
Our Board
Board Member
Meg discovered the Fells when she moved to Malden in 2014, and she has been a member of Friends of the Fells since that time. She has spent countless hours running and hiking the many trails and feels that a weekend is incomplete without at least one adventure in the Fells. Deeply grateful for the existence of this space, Meg is passionate about protecting the Fells and promoting the continued sustainable enjoyment of the Fells for generations to come. By day, Meg is a litigator in Boston, specializing in securities and commercial litigation.
Secretary
Anita Brewer-Siljeholm has been acquainted with the Middlesex Fells Reservation since she moved to Melrose in 1981. She holds a B.A. from Brandeis University and an M.A. in environmental planning from Tufts University, where her thesis concerned the conversion of Basin 3 of the High Service Reservoir in the Fells to underground storage. She has worked in the transportation, planning and health care fields as a writer and editor and has a special interest in maps of the reservation. Anita has been a Board member since November 2018 and lives in Manchester by the Sea.
Board Member
Diane has enjoyed and treasured the Fells for over 25 years, and as a Melrose resident considered it her extended backyard. Diane's passion for animals and interest in conservation stems from her professional associations with like organizations as a non-profit management consultant. A routine walker, Diane enjoys the Rock Circuit Trail and exploring the Fells formations surrounding the open basins – often with a book or dog in tow. Drawn to the natural beauty of the Fells and its welcoming environment, she is vested in preserving this remarkable resource for all to enjoy.
Board Member
Steve chairs the Advocacy Committee, focusing on preserving amenities of the Fells and improving awareness of its unique place in and for communities of eastern Massachusetts. An attorney by profession and historian and outdoors enthusiast by avocation, Steve appreciates the Fells for its natural wonders and opportunities for sustainable recreation. In 2018, he became interested in The Friends' efforts to preserve the "90-mm site" when threatened by development of a hockey arena. He and his family have been living since 1996 in Winchester's "East Hill" neighborhood where the Fells is "just around the corner."
Treasurer
Jill likes to say that she's been out walking in the Fells for 6 out of every 7 days since 1981 when she moved to Stoneham. She got to know it much better through serving as a docent for the Stone Zoo, a trail guide with Winchester Trails, and as Outdoor Coordinator for the Stoneham Girl Scouts. She believes in the importance of hands-on stewardship for our planet. She has served on the Stoneham Solid Waste Advisory Committee, Melrose Recycling Committee and Friends of the Fells towards that purpose. More broadly, she is a member of the Sierra Club, Appalachian Mountain Club, Nature Conservancy, and Natural Resource Defense Council. Her favorite involvement, however, is being a front-line advocate for undeveloped, clean, and accessible land for all.
Vice Chair
Charlie discovered the many hiking trails of the Fells after moving to nearby Arlington in 2013. He volunteered as a trail adopter and visited more frequently after moving to Melrose in February 2021. His obsession is seeking out trail obstructions such as downed limbs or clogged culverts that are flooding trails, as well as bittersweet vines entailing mature trees, and he tries his best to improve the situation or report back to the DCR staff. By day, Charlie is a parks and open space consultant, working with public and nonprofit parks in cities across the United States.
Board Member
Kyle developed a passion for the outdoors through Scouting in his youth and became a frequent visitor to the Fells shortly after he moved to Cambridge in 2011. He joined the Friends of the Fells as a Trail Adopter in 2017. He enjoys cleaning up trash and invasive plants, as well as learning about and sharing local history. He graduated with his B.A. in Anthropology and English Literature from St. Mary's College of Maryland in 2011 and currently works as an IT analyst at the Novartis Institutes for Biomedical Research in Cambridge.
Board Member
Marshall lives in Medford with Alejandra, newborn Meadow, and pup Dax. He studied Computer Science and Engineering at Tufts University, and has worked in early-stage technology companies in the Boston area since graduating. In 2017, he started a climate and conservation company, Upstream Tech. On any given day, you can find Marshall running or hiking in the Fells, making music, gardening in his raised beds, and learning about sustainable computing.
Board Member
Claire is a field naturalist and conservationist, a scientist trained in mathematical statistics and data science. She is the founder of Earthwise Aware (EwA), and leads its Biodiversity & Climate Participatory Science program–an initiative that connects the public with its immediate natural systems and empowers communities through ecological citizen science. Claire is a co-chair of the U.S.-based Citizen Association Ethics Working Group, focusing her efforts on raising awareness and providing resources for advancing ecology and conservation citizen science ethics. Locally, she is a board member of the Friends of the Fells, and an advisor of Green & Open Somerville.
Chair of the Board of Directors
Sandy has been a long term member of the Friends and served on the Board for many years in various capacities. She has a wealth of experience as a community organizer and consensus building with neighborhood leaders and elected officials. Prior to retirement, she led community relations at a university in Boston. She has a long term commitment to providing educational opportunities for urban youth. She has a passion for animals and the natural world. Supporting the use of native plants in neighborhood gardens, she has a small field of milkweed and other wild plantings at her home.
Board Member
1960 Valedictorian of Arlington, MA, a BS in Physics from MIT, and Harvard graduate studies led to an engineering career in magnet design. Interests in hiking and nature photography led to a trek in Nepal and climbs of Kala Patar (18,200'), Mt. Whitney, and all but a dozen of Colorado's 53 "fourteeners."
My rockwork skills have improved trails in the Middlesex Fells Reservation and during week-long "Volunteer Vacations." I've established endowment funds for the Friends of the Fells and other organizations. The Friends deserves high praise for its passionate and effective defense of this precious jewel of biodiversity.