Don't miss the chance to double your summer gift to protect the Fells
Last winter, Friends of the Fells embarked on a "listening tour" to learn what our members, volunteers, donors, and partners think we should prioritize to meet the urgent needs of the forest and ensure the Fells is a welcoming place for everyone.
Based on your feedback, this spring we developed a new mission statement, vision statement, and strategies to move our work forward, and will unveil a new Fells Action Plan this fall at our Annual Members Meeting (stay tuned for event details).
Our plans for the future are bold. They must be, to meet the pressing needs of our beloved "people's forest."
To activate our Action Plan, we need to grow our financial capacity and double our staff. That's why we are excited to share that a generous donor will match each $1 you donate with a donation to the R.J. Weggel Fund for the Friends of the Fells.
This match only lasts through September, so please help us maximize this matching gift by making a gift today!
We're stepping up to protect the Fells.
We're leading a coalition of 19 nonprofit organizations, including DCR friends groups from across the Commonwealth, to oppose DCR's plan to allow electric mountain bikes in the Fells. (Our advocacy continues — learn how you can make your voice heard here)
We established a Fells Caucus of elected officials with districts within the influence area of the Fells and launched a Sustainable Fells Campaign that seeks to protect and enhance the habitats of the Fells and improve the quality of visitor experiences.
We're providing plenty of opportunities to learn about and care for the forest.
Responding to runaway demand for in-person events from our members and the public, we offered more than 50 free guided hikes in the past six months, including themed walks on birds and animals, geology, history, trees, wildflowers, and more.
We re-engaged our volunteer community this spring, with six events during Earth Week, hosting Winchester High School's Fells Club, scout troops, and member volunteer events at Botume House and Greenwood Park.
This summer, our popular Fells Forest Camp is providing hundreds of children with the many benefits of time spent in nature, and parents with a much-needed break.
We can't advance our work without your support – so please make a gift today.
With gratitude,
Chris Redfern
Executive Director
Forever the People's Forest Park
In 1894, Medford's George Davenport greeted the Fells becoming "a great natural park" with these words:
"For here we have a succession of well clad rocky hills, rising and falling like the billows of a great sea, within whose hollow troughs lie hidden pleasant vales, ponds, cascades, ferny brooks, sylvan retreats, wild swamps and fragrant groves."
Elizur Wright's experience of this wild rugged landscape inspired him to agitate in newspaper articles, pamphlets and speeches for the Fells to become "devoted to forest culture and preservation, science, education and rational recreation," meanwhile forging alliances with others who shared this vision.
In 1892, journalist and city planner Sylvester Baxter and landscape architect Charles Eliot were appointed by the Metropolitan Park Commission to begin laying out the boundaries for the Commonwealth's new park system. Eliot wrote these famous words:
"The life history of humanity has proved nothing more clearly than that 
crowded populations, if they would live in health and happiness, must 
have space for air, for light, for exercise, for rest, and for the enjoyment of that peaceful beauty of nature…"
Today the Fells endures as a destination where visitors can relish the peace and beauty of nature in the midst of exceptional protected landscape.  In 2018 Harvard Magazine featured the Middlesex Fells Reservation in its Explorations & Curiosities section.
Special features at the Fells include Bellevue Pond, Wright's Tower, Lawrence Woods, Spot Pond, and over 100 miles of trails. Virginia Wood, the site of a vanished mill village called "Haywardville", features a self-guided interpretive history trail. Lawrence Woods is an area of the Fells south of South Border Road with many wide "fire roads", views and vernal pools. The Long Pond parking area offers access from Winchester to a nature trail and scenic areas. The Department of Conservation and Recreation's Fells headquarters is located on the shore of Spot Pond at 4 Woodland Road, Stoneham, and houses the Middlesex Fells Visitor Center.
Mission Statement
The Friends of the Middlesex Fells Reservation is dedicated to the protection and harmonious use of the Fells, promoting awareness, policies and programs which honor and preserve the landscape and heritage of this public resource for current and future generations.
Goals
1. Instill awareness and appreciation of the Fells as a valuable natural and historical resource which will foster a sense of stewardship within the larger community.
2. Develop programs for recreation, enjoyment, and study of the Fells which are harmonious with landscape and habitat.
3. In cooperation with others, develop and advocate for policies designed to preserve and protect the Fells Reservation.
The Fells is the People's forest park, and the Friends of the Fells strives to make sure there are programs and opportunities that will fit with the way anyone wants to enjoy what the Fells has to offer. Information about our diverse array of programs and events can be found throughout the pages of this site. Some of our most popular programming includes: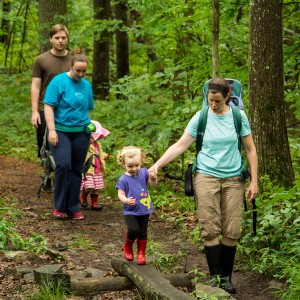 Calendar
September 18, 2021

Nature Hike: Family Walk at Long Pond with Winchester Trails

Ends:

September 18, 2021

-

10:30 AM

Location:

Long Pond Parking Lot, S Border Rd, Winchester, MA 01890, USA

September 20, 2021

Nature Hike: Bird and Nature Walk along the North Reservoir with Winchester Trails

Ends:

September 20, 2021

-

10:00 AM

Location:

Hillcrest Parkway & Appalachian Road, Hillcrest Pkwy & Appalachian Rd, Winchester, MA 01890, USA
Sign Up for our E-Newsletter
View the Latest from Our NEW Youtube Channel
How Do I Join The Friends?
We are thrilled that you want to know more about joining the Friends of the Fells. Membership in the Friends comes with some great benefits to you, and helps to support our activities and programs for everyone. To join, simply visit our Membership Information page and choose the membership option that's right for you. You can pay your dues online with a credit card, and your membership packet will be headed your way in no time!
How Can I Volunteer My Time?
We are always on the lookout for those like ourselves who want to give their time and energy to the important cause of preserving our natural landscape for future generations. Whether you want to volunteer one-time or on an on-going basis, and whether you want to get your hands dirty or do your part from indoors, we have a volunteer opportunity waiting for you. Just head over to our Volunteer Opportunities page to find out more.
How Can I Make A Donation?
The Friends of the Fells could not exist with the generous support of our donors. There are many ways to make a contribution, and if you want to help us, we want to help you find the right one. One our Donate page, you can contribute online using your credit card. You will also find information about including the Friends in your will, contributing to our endowment fund, and other ways your support can help.
Can I Write Off My Donation On My Taxes?
The Friends of the Middlesex Fells Reservation is a registered 501(c)(3) non-profit organization, which means that your donation to the Friends is tax-deductible. If you want to make your contribution go even further, make sure to check with your employer's Human Resources Department to see if they will match your gift! Our EIN is 22-3278797.