E-bikes should not be allowed in the Fells!
We and 18 peer organizations just took action to oppose a rule change allowing e-bikes in the Middlesex Fells Reservation. Please add your voice today.
Act now to oppose electric bikes in the Fells.  Email the following state officials and tell them, "e-bikes should not be allowed in the Middlesex Fells". Feel free to personalize with additional comments.
Please also copy (via email "CC" line) Friends of the Fells at action@fells.org, so we can keep track of the support on this issue.
DCR does not plan to provide the public with an opportunity to comment on the current draft of this rule change before it is enacted, so your voice is urgently needed today.
We've recently learned that DCR is on the verge of a regulation change that would allow Class 1 electric bicycles access to all DCR trails currently open to traditional mountain bikes, including most fire roads, the Mountain Bike Loop, and the single-track Reservoir Trail in the Fells.
DCR's rule change is patterned after National Park Service regulations enacted in the fall of 2020 based on bike industry-sponsored research and currently being challenged in court by Public Employees for Environmental Responsibility (PEER.org), an organization of national park service professionals.
We recognize that e-bikes can be a climate-friendly transportation option for people to commute, recreate, and promote physical and mental health. However, DCR's proposed approach to regulating e-bikes does not adequately address safety issues and environmental impacts.
Why allowing e-bikes in the Fells is a bad idea
●        Operating e-bikes on natural surface trails is likely to increase safety risks for riders and other park users. E-bikes allow riders to travel faster than they could otherwise, potentially increasing risks to other trail users. We also believe that many natural surface trails are too narrow for safe shared e-bike use.
●        Operating e-bikes on natural surface trails is highly likely to accelerate environmental damage in sensitive areas of the Fells, including vernal pools and rare native plant communities.
●        Before changing the rules, DCR must conduct an environmental and safety analysis of e-bike impacts that includes suitability of trail segments to accommodate e-bikes safely, enforcement capacity, impact on other users, erosion, habitat degradation, wildlife disturbance, and cumulative impacts to the natural environment.
●        DCR lacks the capacity to enforce this new use on its properties. DCR's enforcement capacity is virtually non-existent today.  Distinguishing between classes of e-bikes, speed limits and additional use of rogue trails is beyond its capability.
Thank you for joining us in protecting the Fells and its visitors.
Jeff Buxbaum
Board Chair
Chris Redfern
Executive Director
Forever the People's Forest Park
In 1894, Medford's George Davenport greeted the Fells becoming "a great natural park" with these words:
"For here we have a succession of well clad rocky hills, rising and falling like the billows of a great sea, within whose hollow troughs lie hidden pleasant vales, ponds, cascades, ferny brooks, sylvan retreats, wild swamps and fragrant groves."
Elizur Wright's experience of this wild rugged landscape inspired him to agitate in newspaper articles, pamphlets and speeches for the Fells to become "devoted to forest culture and preservation, science, education and rational recreation," meanwhile forging alliances with others who shared this vision.
In 1892, journalist and city planner Sylvester Baxter and landscape architect Charles Eliot were appointed by the Metropolitan Park Commission to begin laying out the boundaries for the Commonwealth's new park system. Eliot wrote these famous words:
"The life history of humanity has proved nothing more clearly than that 
crowded populations, if they would live in health and happiness, must 
have space for air, for light, for exercise, for rest, and for the enjoyment of that peaceful beauty of nature…"
Today the Fells endures as a destination where visitors can relish the peace and beauty of nature in the midst of exceptional protected landscape.  In 2018 Harvard Magazine featured the Middlesex Fells Reservation in its Explorations & Curiosities section.
Special features at the Fells include Bellevue Pond, Wright's Tower, Lawrence Woods, Spot Pond, and over 100 miles of trails. Virginia Wood, the site of a vanished mill village called "Haywardville", features a self-guided interpretive history trail. Lawrence Woods is an area of the Fells south of South Border Road with many wide "fire roads", views and vernal pools. The Long Pond parking area offers access from Winchester to a nature trail and scenic areas. The Department of Conservation and Recreation's Fells headquarters is located on the shore of Spot Pond at 4 Woodland Road, Stoneham, and houses the Middlesex Fells Visitor Center.
Mission Statement
The Friends of the Middlesex Fells Reservation is dedicated to the protection and harmonious use of the Fells, promoting awareness, policies and programs which honor and preserve the landscape and heritage of this public resource for current and future generations.
Goals
1. Instill awareness and appreciation of the Fells as a valuable natural and historical resource which will foster a sense of stewardship within the larger community.
2. Develop programs for recreation, enjoyment, and study of the Fells which are harmonious with landscape and habitat.
3. In cooperation with others, develop and advocate for policies designed to preserve and protect the Fells Reservation.
The Fells is the People's forest park, and the Friends of the Fells strives to make sure there are programs and opportunities that will fit with the way anyone wants to enjoy what the Fells has to offer. Information about our diverse array of programs and events can be found throughout the pages of this site. Some of our most popular programming includes: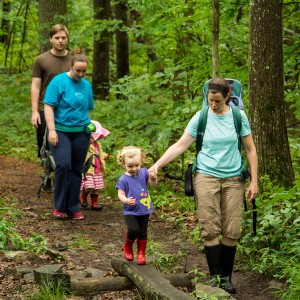 Calendar
August 4, 2021

August 5, 2021

August 6, 2021

August 8, 2021

Nature Hike: Nature Walk with Pete Costello

Ends:

August 8, 2021

-

12:00 PM

Location:

Flynn Rink parking lot, 300 Elm St, Medford, MA
Sign Up for our E-Newsletter
View the Latest from Our NEW Youtube Channel
How Do I Join The Friends?
We are thrilled that you want to know more about joining the Friends of the Fells. Membership in the Friends comes with some great benefits to you, and helps to support our activities and programs for everyone. To join, simply visit our Membership Information page and choose the membership option that's right for you. You can pay your dues online with a credit card, and your membership packet will be headed your way in no time!
How Can I Volunteer My Time?
We are always on the lookout for those like ourselves who want to give their time and energy to the important cause of preserving our natural landscape for future generations. Whether you want to volunteer one-time or on an on-going basis, and whether you want to get your hands dirty or do your part from indoors, we have a volunteer opportunity waiting for you. Just head over to our Volunteer Opportunities page to find out more.
How Can I Make A Donation?
The Friends of the Fells could not exist with the generous support of our donors. There are many ways to make a contribution, and if you want to help us, we want to help you find the right one. One our Donate page, you can contribute online using your credit card. You will also find information about including the Friends in your will, contributing to our endowment fund, and other ways your support can help.
Can I Write Off My Donation On My Taxes?
The Friends of the Middlesex Fells Reservation is a registered 501(c)(3) non-profit organization, which means that your donation to the Friends is tax-deductible. If you want to make your contribution go even further, make sure to check with your employer's Human Resources Department to see if they will match your gift! Our EIN is 22-3278797.