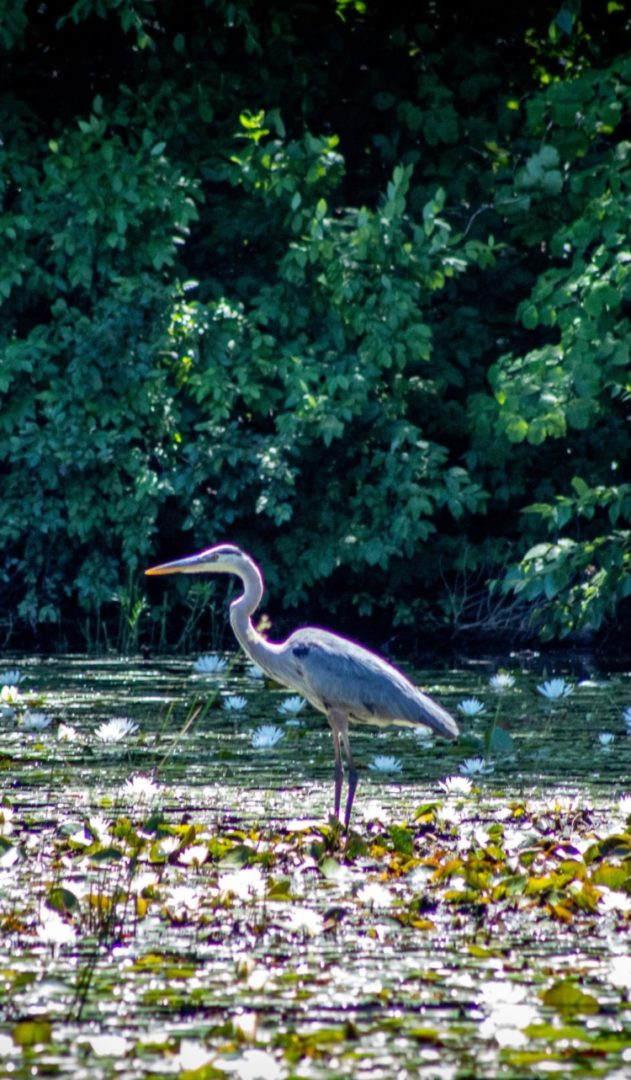 Donate today!
This spring, Friends of the Fells launched our Inspiring Care and Stewardship campaign with the Department of Conservation and Recreation (DCR), Friends of Blue Hills, and a consulting firm to learn how we can encourage and support a culture of care and community stewardship in our beloved Fells.
After receiving more than 3,500 survey responses and conducting focus groups composed of a variety of Fells users, we learned a lot about how folks interact with the forest and their fellow trail explorers. We're excited to begin our communications campaign to grow a welcoming and caring culture based on what we learned.
Our plans for the future are bold. They must be, to meet the pressing needs of our beloved "people's forest." To activate our plan, we need to grow our financial capacity. We hope you'll join us in advancing this work.
We're stepping up to protect the Fells.
In collaboration with DCR, we began a multi-year invasive plant management initiative that will defend the Fells' rich biodiversity by protecting sensitive habitat areas from being overtaken by invasives.
We helped lead the charge in advocating for more funding to Massachusetts state parks, resulting in the legislature proposing an $85 million dollar operating budget for DCR, a year-over-year increase of about 19%.
In partnership with Earthwise Aware, we expanded volunteer opportunities to include more participatory science programs, including collecting valuable data on wildlife, plants, and human impacts so we can be better stewards and conservationists.
Our tremendously expanded hiking program offered more than 90 free guided hikes in the past six months, including themed walks on birds and animals, geology, history, trees, wildflowers, and more.
Thanks to your support . . .
We expanded our staff to make a bigger impact. This winter, our staff doubled in size to advance the initiatives outlined in our Action Plan. Liz Cohen joined as our Camp and Youth Development Director, and Maddie Morgan joined as our Community Engagement and Operations Manager.
We are thrilled to have Liz and Maddie on the team and look forward to expanding our service to the Fells community!
We can't advance our work without your help.
With gratitude,
Chris Redfern
Executive Director